Dreamforce 2023 unfolded in the vibrant heart of San Francisco, leaving an indelible mark on the tech landscape. With a staggering 40,000 attendees in person and a virtual audience that spanned the globe, Salesforce orchestrated a spectacular showcase of their latest innovations. The central themes? Artificial Intelligence (AI) and the Data Cloud. Let's dive into the depths of each groundbreaking revelation.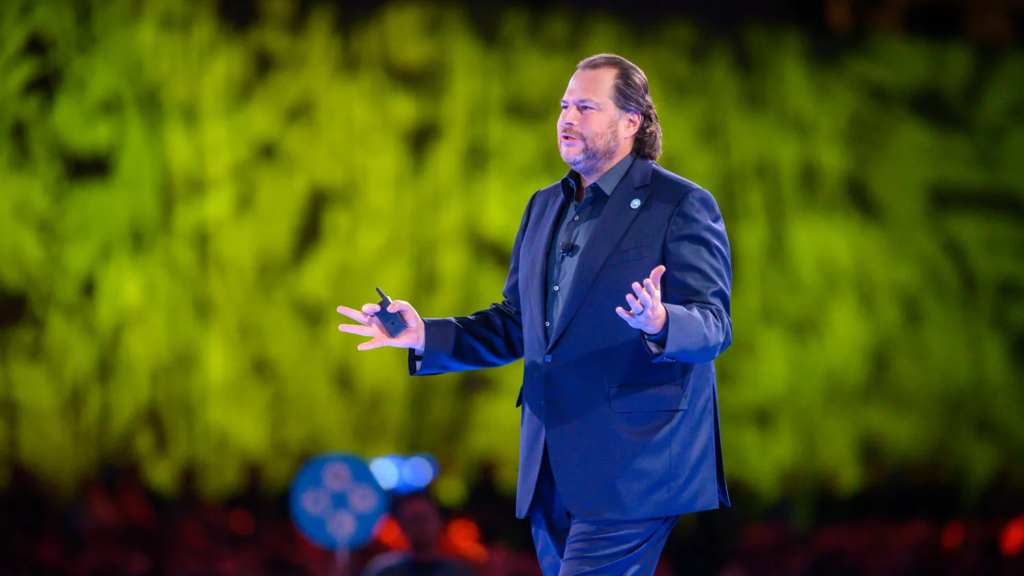 Marc Benioff's Trust Talk
At the helm of Dreamforce 2023 was Salesforce's visionary CEO, Marc Benioff. His impassioned address resonated with a singular message: trust is the bedrock of AI integration. This sentiment underpinned the unveiling of the Einstein 1 Platform.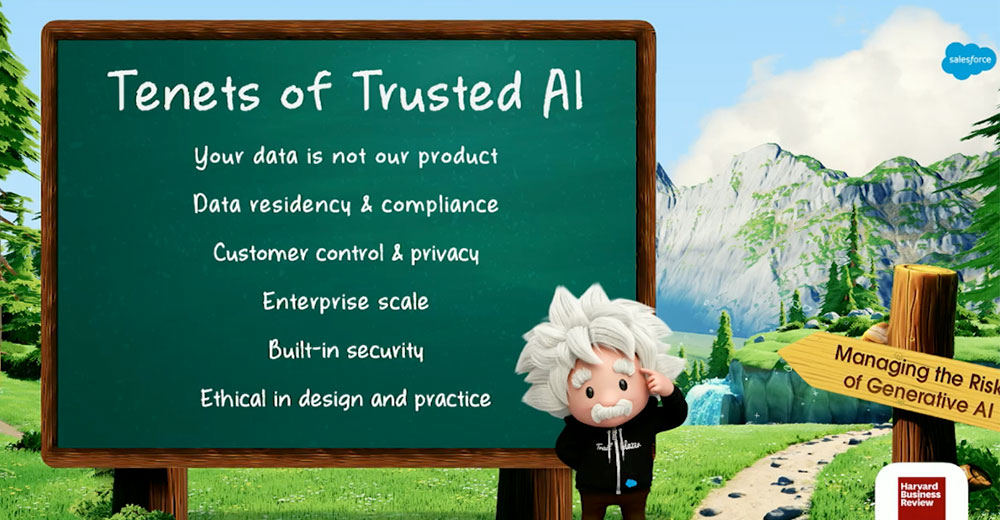 Ethical AI: Salesforce's Guiding Principles
Salesforce laid down the "Tenets of Trusted, Ethical & Humane AI," signaling a steadfast commitment to responsible AI use. This initiative sets a benchmark for ethical considerations in the tech industry. It's a clear message that, for Salesforce, AI is not just a tool; it's a responsibility.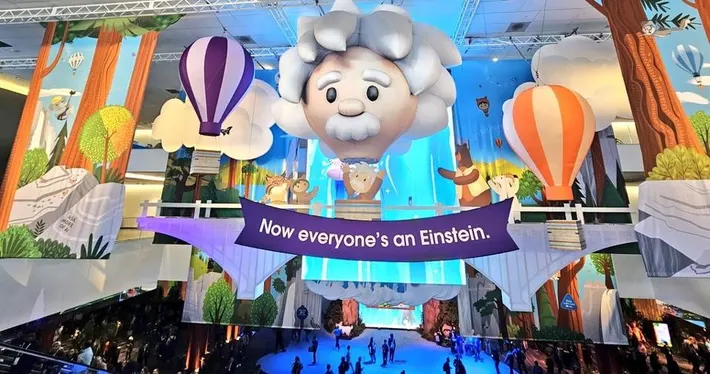 Einstein 1 Platform: Where Data Meets Intelligence
The Einstein 1 Platform emerged as the crowning jewel of Dreamforce 2023. It marks a paradigm shift in how businesses interact with AI. At its core, it's about trust. This platform facilitates the seamless marriage of data with AI applications. What sets it apart is its accessibility. It allows platforms like Slack, Tableau, Google Workspace, and more to harmoniously integrate. Powered by the Salesforce Data Cloud, it transcends the hurdle of fragmented data, presenting a unified view regardless of its origins.
The implications are monumental. Businesses can now harness the full power of their data, unleashing a wave of insights and innovations that will reshape industries.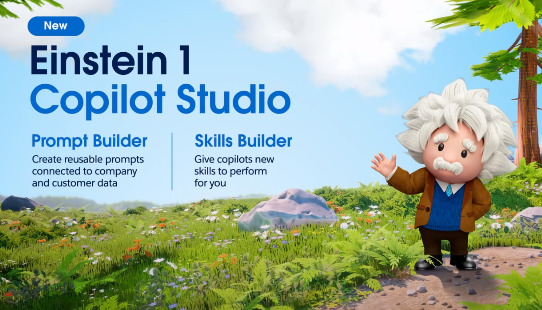 Conversations with Einstein Copilot and Copilot Studio
Einstein Copilot emerged as a standout feature. It's not just an AI; it's a conversational companion. Powered by the Salesforce Data Cloud, it engages in natural language conversations, delivering responses that are not just accurate but trustworthy. However, its capabilities don't end there. From drafting clauses to automating account updates, it's a powerhouse of productivity. Meanwhile, Einstein Copilot Studio hands users the keys to customize their AI interactions. This opens up an exciting realm of possibilities for real-time messaging, revolutionizing customer engagement.
Embracing Salesforce Innovations: A Personal Perspective from Ampersand
As a Salesforce Administrator and Business Analyst at Ampersand, our core values of integrity, quality, courage, and a commitment to win-win outcomes have always been the guiding force behind our endeavors. Dreamforce 2023 provided a remarkable window into the future of tech solutions, aligning seamlessly with our ethos. Ampersand consistently champions these values in every project we embark on, ensuring that our clients receive nothing short of top-notch solutions. Our ventures often involve big players in various industries, where our aim is to shake up the way things are traditionally done.
The reveal of the Einstein 1 Platform at Dreamforce 2023 solidifies our belief in the power of cutting-edge technology integrated with our core values. This state-of-the-art platform has the potential to transform how businesses engage with AI. By integrating platforms like Slack, Tableau, and Google Workspace, the Einstein 1 Platform erases the boundaries of data fragmentation, providing a unified view of critical information. This newfound accessibility empowers us to dig deep into the full potential of data, sparking a wave of insights that are set to redefine how we tackle operations, all while keeping quality and integrity front and center.
A Triumph of Innovation, Integrity, and Insight
Dreamforce 2023 stands as a testament to Salesforce's unwavering commitment to technological progress. The unveiling of the Einstein 1 Platform, coupled with Salesforce's resolute dedication to ethical AI, marks a pivotal moment in the tech industry. These innovations are not just tools; they are the building blocks of a future where technology is harnessed responsibly and ethically. The strides made in AI integration will revolutionize how businesses connect with their audiences. As a Salesforce Administrator and Business Analyst at Ampersand, these advancements resonate profoundly. They signify an era where our values find their perfect complement in cutting-edge technology. The future, as unveiled at Dreamforce 2023, is one where innovation isn't just a goal; it's a promise fulfilled.